The way we spend our time has changed dramatically during this decade. We are online all the time and so are many services as well- therefore it is more of an expectation that you can take care of everything where you want, and when you want. This change can also be seen in consumer behavior: online shopping is more popular than ever, and almost all products in the whole wide world are just a few clicks away.
In today's world the product selection as well as the competition is global- you really have to stand out to be able to succeed. We do not want the consumer to only scroll through our web store and look at the products, it is crucial that the visit leads to a buying decision and a purchase. Because of this, it is important to think about a how you can improve your web store conversion rate and really put an effort into the development. Here we have listed 5 easy tips for improving your web store conversion rate.
1. Make buying easy
It is important that the customer has a chance to discover the selection of products without hassle, both when shopping online and in store. Rushing the potential customer and pushing her towards a buying decision can in the worst case scenario drive her away. It must be possible for the customer to view the items in her shopping bag at any time during the process as well as ultimately once more just before heading to the checkout. Urging her to "buy" might feel like you are forcing her towards a decision.
After the purchase decision has been made, it has to be super easy and straightforward to take care of the payment as well. There has to be enough payment methods for the buyer to choose from and they have to feel secure, so that the buyer does not have to worry about her payment information or i.e. credit card number getting into wrong hands. Having a broad selection of payment methods is convenient to your customers- in this way the purchase decision will not be disturbed and i.e. shopping cart abandonment can pretty much be prevented.
2. Make shopping fun
The shopping experience in your web store needs to be nice and easy. The site has to be easy to use and it has to look nice while being functional. It is also crucial that the site is optimized for different types of platforms- allowing the purchase process to function seamlessly on all devices. Functions and icons need to be clear and informative and easily located and it is also important to use a simple and culturally coordinated language in product presentations. It is smart to strip your web store from everything extra- even though your platform supplier would have exiting peaks to offer they might not be useful for you if they distract your customer from the initial, and most important part of their visit, aka the purchase.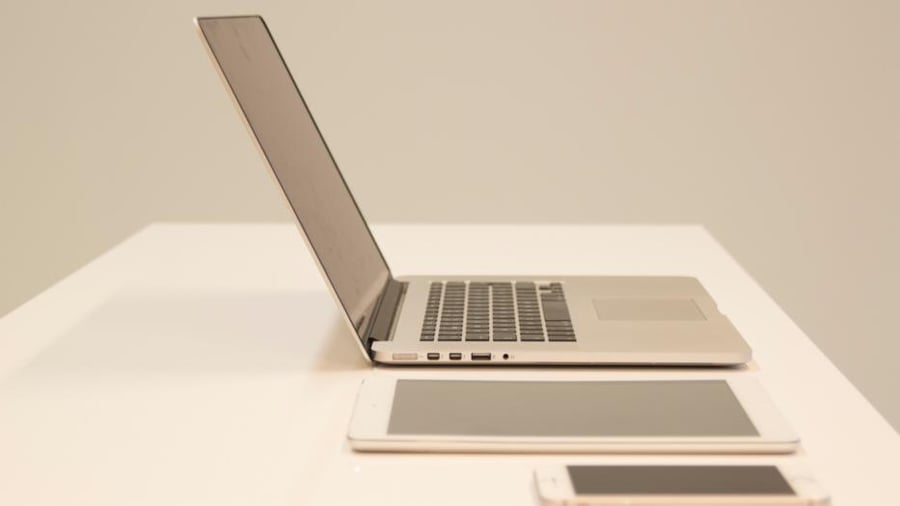 3. Communicate
Find out what your customers want and tell them that they can get it from you. It pays off to plan your newsletters and posts about new products and offers well- and remember to make sure that the information is directed to the correct customer group. Information generated from analytic tools can be helpful, and it is smart to take advantage of this knowledge when planning campaigns for certain customer profiles.
A personalized experience is customer central. A customer who has bought certain products might be interested in similar products, news or offers. Take this to thought and target customers with personalized marketing; you can i.e. send e-mails about these products, but do not be a spammer and remember that enough is enough. When you have enough information you can generate your marketing accordingly both in terms of quantity and quality.
4. Easy delivery and carefree returns
A customer who prefers to buy stuff online, does it probably because of the fact that this shopping style is convenient and suits her schedule. This is something you should take to consideration when planning delivery- and return- processes: the customer's schedule is crucial, so it is good to offer the her a few alternative pick- up locations, as well as the possibility to choose home delivery at a chosen time. A delivery tracking- service adds value and shortens the customers wait. Even if it is preferable that the customer keeps all of the products she has ordered it is realistic to knowledge that returns are a fact. Offer the customer a carefree return by skipping all the paperwork and tricky return locations, keep her posted about the process and let her know immediately when the return is back and the money is refunded. An easy return will keep your customer satisfied and insure that she'll keep on coming back to your shop.
5. Do not stop
Online marketing and web shop sales require an active development process. Take advantage of the analytic tools in your web shop and follow up your customers' behavior. In this way you can find development aspects concerning the whole product range, product display or visibility. If sales are not going up and your price setting is competitive, the fault might be that your competitors web shop is more user friendly and the whole buying process more pleasant. So, remember to do some competitor-research every now and then.
All though, the most valuable resource is your customer. It is important to collect feedback from customers but do it in an efficient way that is easy and pleasant for the customer. Getting the chance to review by giving points or stars, choosing from ready answers or writing a personal review, gives the customer a feeling of importance. That is why it is important to answer the customer and notify her of us understanding that both her time and the information she has provided us with are of great value. Saying thank you is a great incentive that will create the urge to return to your web shop once more.
You could be interested in reporting and settlements, read more.
Martina Flygar
The writer is Maksuturva's Marketing- and Communications Coordinator