When talking about mobile payments, we generally mean all payment methods where a mobile phone is used as a payment tool. This said, "mobile payments" can refer to several things, for instance: transferring money to a friend via an app, choosing a mobile-optimized payment solution when shopping online or paying for lunch by using a contactless mobile payment-service.
There are several different payment methods on the market and they all have their own functions. Mobile payments though usually go via two phases. In phase 1, the user is securely identified and in phase 2, the payment is debited from e.g. a credit card or directly from the user's bank account. So, all payments where the customer is identified via a mobile phone can be defined as mobile payments. Could mobile payments be the next user-friendly payment option provided in your webstore?
Listed below are 8 mobile payment trends you need to know about today:
No. 1. In-app payments
This type of payment is often offered when the service paid for is a mobile app. Once the app is downloaded, you usually
register as a user and then add a payment method, e.g. your credit card information, to your profile. After this, all purchases generated from using the app are automatically debited from the payment method you have chosen. This means that you do not have to worry about leaving the app when you want to make a purchase, everything is done for you- how easy!
Many of us are already used to these effortless in-app payments and use them daily. Maybe paying for a ride with the Uber- or book a taxi -app is familiar, buying a bus ticket with the HSL mobile ticket- app something you did this morning or paying for your parking with the EasyPark- or ParkMan-app is something you do daily.
All you must do, once you have added a payment method of your choice, is simply approve each purchase- the app will then automatically debit your account or card.
No. 2. MobilePay
MobilePay is a mobile app, that, from the consumer's point of view functions quite similarly to the payment method presented above. You add your card-information to your profile- then the app will require your approval for each purchase, once approved the card will be debited automatically.
MobilePay is all though a bit different from the previously presented payment solution. It is a universal payment method that any webstore can choose to use. When shopping online on your mobile, you just choose MobilePay as payment method at the checkout, the mobile app will open automatically, allowing you to approve the purchase easily with a swipe. Additionally, MobilePay users can send and receive money, regardless of which bank they use. As long as both use the MobilePay app, the only thing needed to make a transaction is a mobile phone number.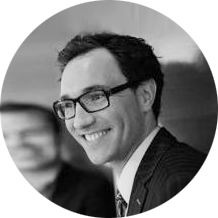 "From the consumers point of view, mobile payments should simplify payments and be easy to use. Furthermore, the service should be open for everyone and free of charge for the user. This is the secret recipe to MobilePay's success."

Ted Kyander
Senior Sales Manager, MobilePay
No. 3. Masterpass
Ever experienced that online shopping on a mobile device can be a bit tricky and time consuming? Maybe you too feel that filling out all the information required can be a bit frustrating at times? Thanks to Masterpass by Master Card , online shopping is more straightforward than ever. At the checkout, choose Masterpass as payment method, and you'll have all card- and address information from your digital wallet in your use- now you just need to confirm your purchase.
Masterpass is a digital wallet developed by Master Card. Masterpass functions in symbiosis with mobile payment methods offered by banks, often called "digital wallets"; such as the Nordea Pay-app, and soon Aktia Bank's Aktia Wallet-app. A digital wallet simplifies payments by collecting your card- and address information in one place. This allows you to make purchases easily with your mobile device, as there is no need to fill out the same information over and over again.
With Masterpass, you can soon pay for your online shopping in Finnish online stores, not only via your mobile device but also when shopping online on your desktop- you'll just need to confirm the purchase in your bank's mobile app.

You can also take advantage of the contactless payments in store, in fact this payment method is actually compareable to an "old-fashion" card-payment, but instead of inserting your PIN-code in the payment terminal you'll do it in your digital wallet provided by your own bank- safe and easy.


No. 4. PayPal
With PayPal you can pay with cards linked to your account or with money you have transfered to your PayPal account. The handy PayPal Express checkout -service, that allows you to shop online without filling any forms has already been in use for several years. Paying online can be easily done with a mobile device: choose PayPal as payment method, log in and approve the purchase. When paying with PayPal you approve the purchace with your mobile vs. with MasterPass you need to approve the payment in your digital wallet provided by your bank.
As an addittion to the web-service, PayPal offers a mobile app that is mainly meant for money transactions between private users. It is e.g. easy to share restaurant bills when both the sender and reciever use the app.
No. 5. Siirto-service
Siirto is a national mobile payment platform that banks in Finland can use as a base when building up their own services. Today, Siirto- services are provided by Nordea, OP and S-Bank. With Siirto, users can transfer money from mobile to mobile via their own digital wallet provided by their bank. The transaction from one bank account to another is done in real time, despite of in which bank the users are clients- all you need is the recievers mobile phone number.
For now, Siirto can only be used to commit transactions between private users, but later on it will be possible to pay for purchases online and in store. It will be likely too see a development in Siirto that allows users to, as in Masterpass and PayPal, attatch their address information to their profile. This update will make online shopping a lot easier. It is possible that Siirto someday will replace the online bank-payment solutions we are used to today, or at least parts of it.
The picture to the right, is a snapshot taken from the writer's own Nordea Siirto-app, just hours after Nordea published the new service in March this year.
No. 6. Pivo-mobile payment
Pivo is a mobile app that functions as a digital wallet. Clients of OP-bank can use the wallet to check their account balance, pay for purchases in store and send money to their friends. All users, despite of which bank they use the app as a payment method when shopping online.. The purchase is debited from either the user's debit- or credit card.
Paying online is easy, both via a mobile device and from a computer. You simply choose Pivo as a payment method by clicking on the Pivo-payment button, log in on your mobile app and then confirm the transaction with a swipe.
No. 7. Contactless payments
Maybe you have paid for your lunch by simply showing your card or mobile phone to the payment terminal for a few seconds? Then you have made a transaction classified as a contactless payment. This is a more convenient and faster way of paying, as there is no need to insert the card and key in your pin. A contactless payment device uses radio-frequency identification or NFC- communication; it can be e.g. a debit or credit-card, a sticker or a mobile device.
The maximum amount for transacrtions via contactless payments is usually 25 euros. Nordea Pay- OP:s Pivo- and soon also Aktia Wallet-users can all though make more expensive purchases, as long as they confirm the payment with a pin code in their mobile phone. This requires that the mobile device used supports NFC-payments, which so far in Finland are only available for Android-devices.
No. 8. SMS-payments
SMS payments are transactions done via a text message sent from a mobile phone. Usually this type of transaction is used when purchacing tickets. A similar type of payment is calling to a chargeable number set up by the merchant. These types of payments can still be convenient in some cases, but as the payments later on are included in your phone bill, restrictions in your mobile plan can affect the ability to make the transactions.
Mikael Smeds

The writer is the CEO and one of the founders of Maksuturva Group Ltd. Before founding Maksuturva, Mikael worked for 9 years at OP Financial Group with finnish and european payment service solution development.
Mikael is a true solution developer and an eager pioneer user of new innovations. Mikael's current business passion is the new PSD2-directive and the evolution it creates.