Customer bulletin 28 November 2015:
Dear customers!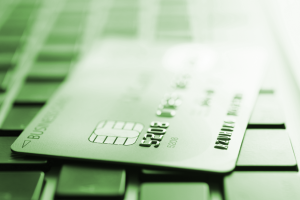 Maksuturva's card payment system will be renewed at year-end 2015/2016. As a result, we will be able to offer our customers a better user experience in card payments. For our e-retailer customers the improvement will be a mobile-compatible payment page, into which a card number can be entered without moving to a third-party online service. As a new feature, we will offer e-retailers the possibility to sell their products and services as standing orders or repeat orders.
Maksuturva's card payment meets the high security requirements of card companies (PCI DSS Level 1). Maksuturva's partners will be Euroline AB for settling card payments (acquiring services) and Solinor Oy and Poplatek Oy for certified PCI DSS Level 1 environment for handling card payments.
The new card payment services will be phased in gradually between 28 December 2015 – 4 January 2016. This update does not require any actions by retailers and all current services, such as risk management tools, will be available even after the update.
In connection with the renewal we have updated and clarified our general contractual terms and conditions, which will enter into force on 28 December 2015. The terms and conditions can be found on our website at https://www.maksuturva.fi/en/terms-conditions-policies/. If you accept the updated terms and conditions you do not have to do anything. If you do not accept our new contractual terms you have the opportunity to terminate the service within the normal 1 month notice period.
I hope the card payment renewal meets your expectations. We will be happy to accept any feedback, which will be used as the basis for developing our services. The development of Maksuturva's card payment services will continue even after this renewal, and you will receive more information about these updates at the beginning of the year and early spring.
Magnus Enckell
Director, partnerships and customers
Maksuturva Group Ltd