Sell more by offering purchase flexibility
Part payment gives customers the chance to make larger one-off purchases by distributing payments over a longer period of time. For the merchant, Intelligent Part Payment is a risk-free, no-cost, easy way to raise sales.
More at a time – Part Payment frequently multiplies the average value of the shopping basket, at best even fourfold

An effective credit decision: due to our partner's robust credit control process, larger shopping baskets are also more likely to go through

More possibilities to make a good impression on the customer: tailor the invoice to make it look like your company and utilize each invoice as a marketing channel

Your customers are yours: we do not send your customers marketing communications or payday loan offers with the invoice

Minimum purchase EUR 30, maximum purchase EUR 2 000. No installation costs for the customer.

Reduce the expenses of financial management: Maksuturva's Part Payment is reported and settled the same way as Maksuturva's other payment methods.
See how you can present Intelligent Part Payment in your web store and display possible payment plans on the product page: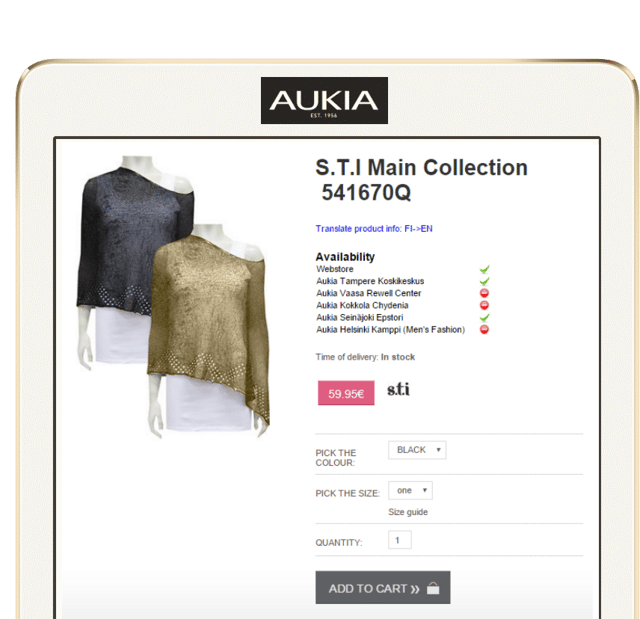 Maksuturva's Part Payment is trusted by web stores such as Iittala Shop, Moda Aukia, IKH and Henri Lloyd.